In this article we look at 10 smaller laser cutter projects we did over the last year. Each laser cutter project is not big enough to justify an individual article but I still wanted to share these with you.
Number 1: Cable organizer
This super simple shape comes in handy when organizing cables.
Just wrap the cord around the middle part and it's all neatly organized. The cable organizer is a very simply FreeCAD design.
You will find links to download the svg (Cable organizer) for this shape and for all other parts in the resource section at the end of the article.
Number 2: Stamps
The laser engraves linoleum quite nicely. Just remember to mirror the image before engraving it.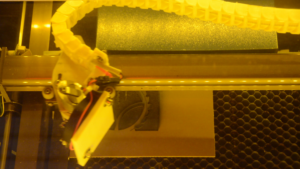 With a simple piece of wood you can create all kinds of stamps. It's a nice way to give things a more personal touch.
Number 3: Boxes, boxes and more boxes
Creating boxes with a few mouse clicks is one of the most useful features of the laser cutter.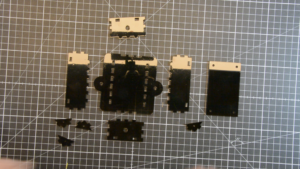 We have been cutting boxes for electronics parts, holders for the remote control of the air conditioner, organizers for notes, organizers for ear sticks and even this beautifulhinged box to protect an hour glass.
Most of these are created with the boxes.py library and then modified in Inkscape.
Number 4: Toy dog house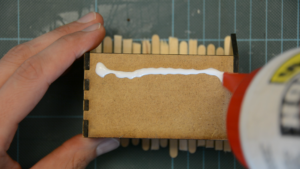 This dog house is basically also only a box from MDF (Doghouse structure) with a cutout at one side and an angled top.
However after gluing a few coffee stir sticks on the surface and painting them brown it no longer looks like a boring MDF box but
like a wooden shed.
The rubber foam for the shingles cuts very well on the K40 laser cutter and as we always cut and entire row and not individual shingles (Doghouse roof shingles) the roof is covered quite quickly.
The dogs lover their new home.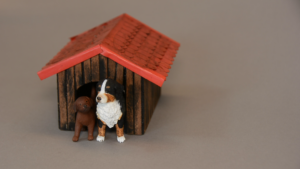 Number 5: Advent calendar
This was a really nice Christmas laser cutter project for the grand parents. First we cut some doors into a sheet of craft paper (Advent calendar – cutting template).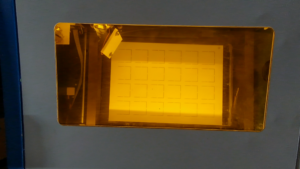 My kids create a beautiful set of 24 individual art works on a template (Advent calendar – drawing template) that indicates with gray borders where to draw.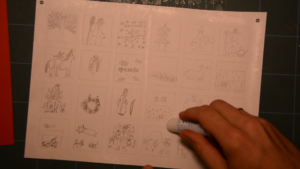 Using two holes and alignment markers on the printout we glue the pieces together.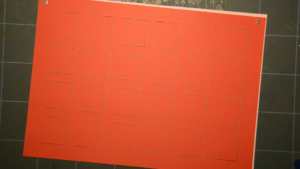 After writing the numbers from 1 to 24 on the doors my parents got a very individual present.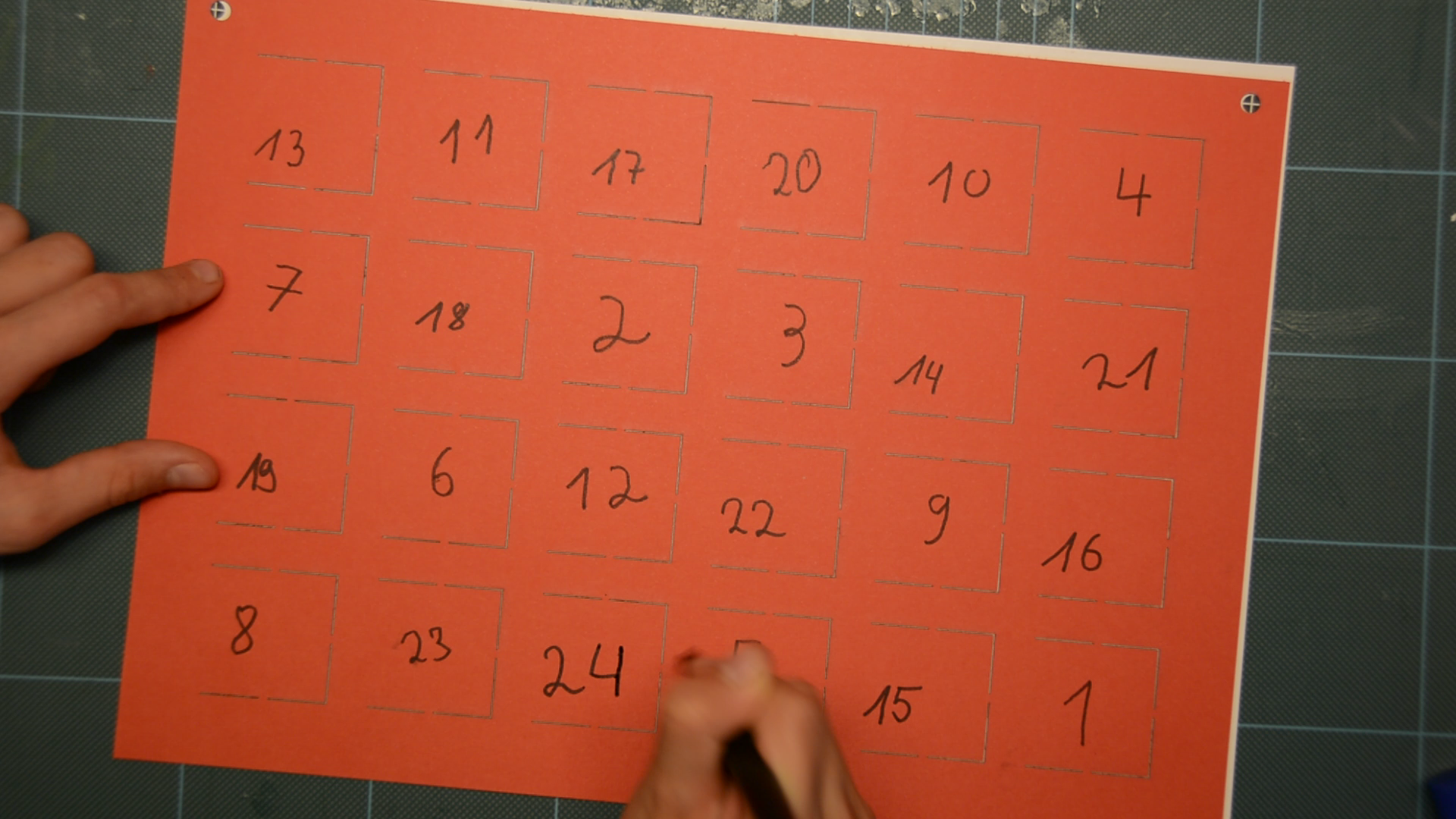 Number 6: Organizers
During the Covid pandemic I thought it would be a good idea to have some grip training equipment next to my desk.
To keep it neatly organized I create a quick design in FreeCAD (Grip trainer wall organizer) and created joints with the Laser Cut Interlocking workbench.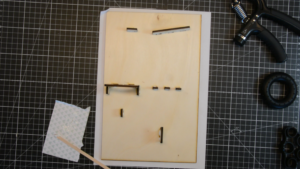 The organizer is glued together, gets a coat of paint and now holds all my stuff neatly in place.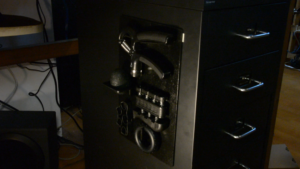 Number 7: Christmas Ornaments
If you can cut something on a scroll saw you can cut as a laser cutter project as well.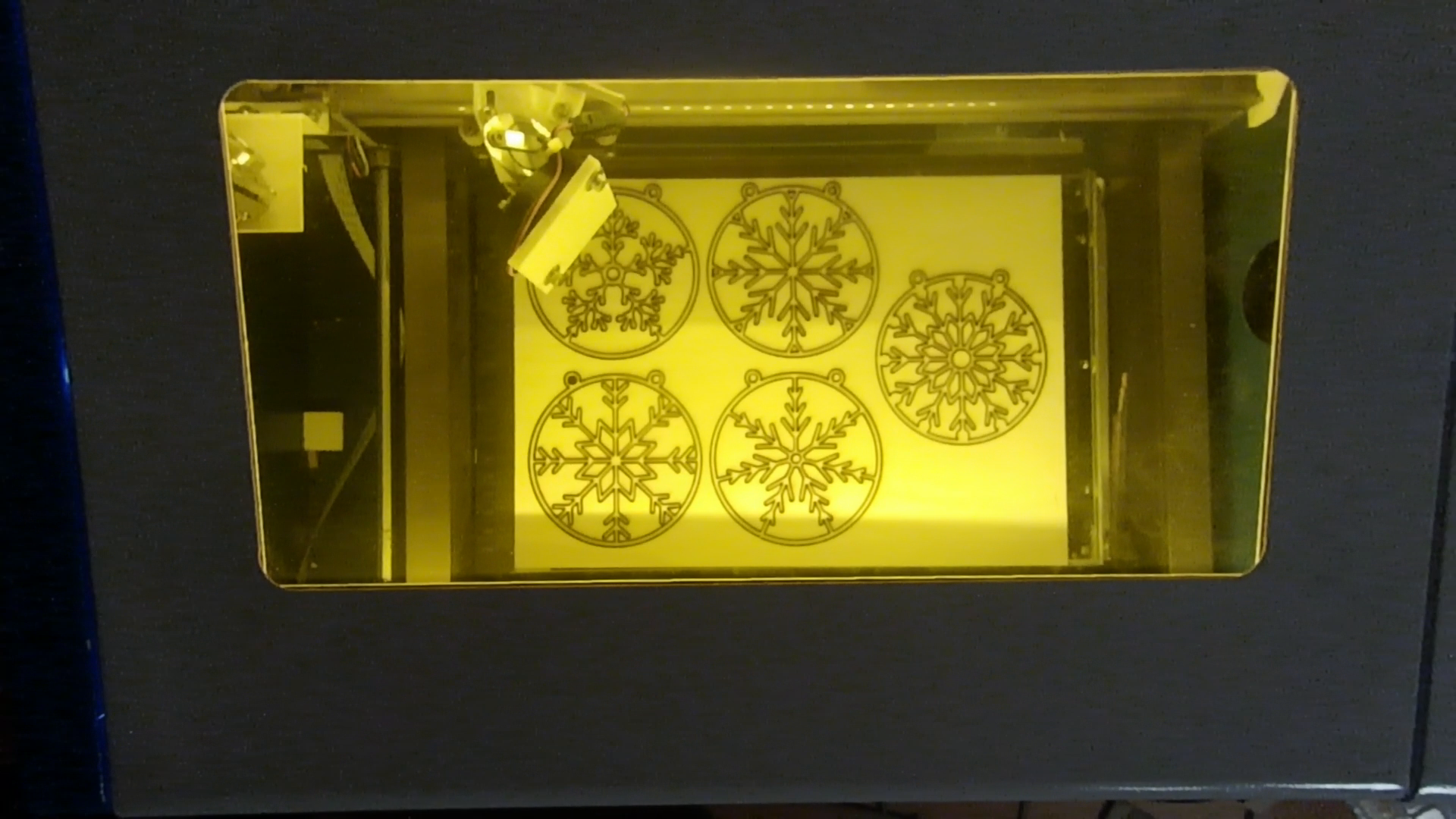 These Christmas ornaments are a nice addition to our Christmas tree. Have a look at the website from Steve Good for more free scroll saw designs that work perfectly on the laser cutter as well.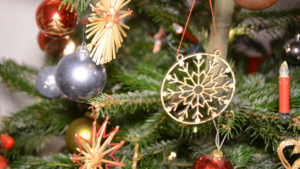 Number 8: Wargaming / RPG building
For out tabletop roleplay game I have been using the laser cutter a ton.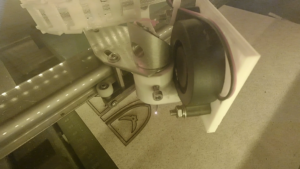 This building was designed in Inkscape and (Gothic wargame ruin) cut on the K40 laser cutter. With the finger joints it is quick and easy to assemble the building. The decoration is cut from the same sheet.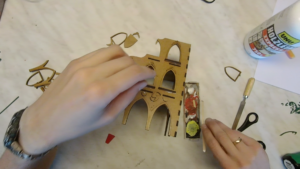 With a bit of paint the ruin is ready to be used on the table.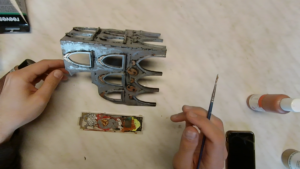 Number 9: Maker Dice
You can get wooden blank dice pretty cheap on Amazon. When engraving small objects I usually cut a cardboard template so the dice sit in a specific place.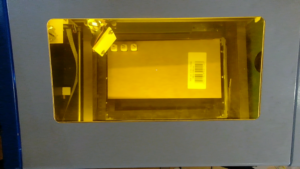 On these dice I engraved a few things I could make (Maker dice). We could cut a modern design for the living room or 3d print a practical thing for the workshop.
Number 10: Star Wars Light box
Cutting paper is so simple and precise on the laser cutter that it really sparks creativity. Here I am cutting a set of different layers of paper.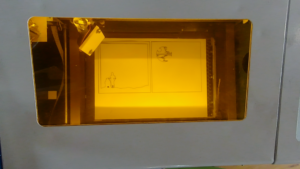 From old boxes I cut cardboard distance pieces.
I then glue all these layers  together to form a light box with a Star Wars motive.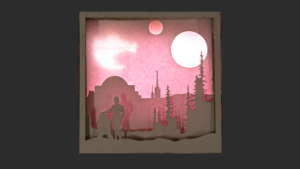 Laser cutter project resources
Tools