In a recent episode of the Making IT podcast the hosts made a very strong statement in favor of commercial software. In this article I want to offer a friendly challenge to that view and share my perspective on free software.
Performance of Free Software
Let's first talk about the performance of free software
Blender
Blender is the open source alternative to Maya.
It offers 3d design, sculpting, animation and compositing features.
Take a look at the movies created with Blender.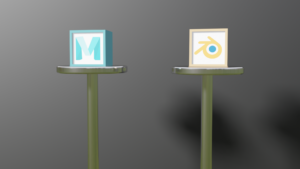 Overall the features of Blender are at least equal and Blender is even outperforming Maya in several areas.
Inkscape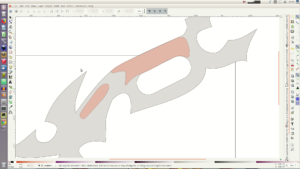 The same goes for Inkscape – the free alternative to Illustrator. Basically you can create everything that you can create with Illustrator also with Inkscape. If you look at the artwork that is created with Inkscape it is really extraordinary.
Inkscape is also used by quite a few professional designers. Neither by the end products nor by the workflow you will notice a major difference. While Inkscape and Illustrator might be different there is literally nothing Illustrator can do that you can't do with Inkscape.
Gimp
Gimp is the free alternative to Photoshop and as Inkscape has been developed for more than 20 years. It offers all the features I ever needed to modify photos and have some fun.
There are some complex layer mechanisms and specialized plugins where Photoshop has an advantage but Gimp is covering 80% of all the things Photoshop has to offer.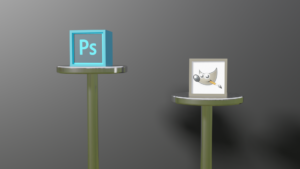 FreeCAD
FreeCAD is an alternative to Fusion that offers a fully parametric 3d design. Larger assemblies are possible but bit more difficult than in Fusion. FreeCAD has an FEM workbench but a far less powerful topology optimization than fusion. It has a CAM module for 3 axis machines but lacks support for 5 axis and the development for 4 axis machine support just started.
Overall FreeCAD might cover 60% of the features that Fusion is currently offering.
Software for the maker community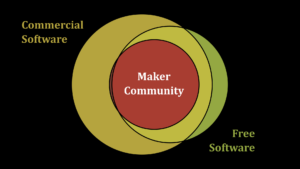 If you take a look at the features commercial packages are offering and compare that with free software the free software covers a lot of ground. I would however argue that most of the projects of the maker community can be implemented with free software.  There are great makers that leverage the full potential of Fusion on a 5-axis machine but most projects won't even scratch the surface of free software.
Free Software Plugins for makers
You want a ruler? There is an Inkscape plugin that lets you create a ruler directly in Inkscape with a few clicks. Not only a straight one but also a circular scale.
You want to design a foldable box? Inkscape comes with an extension to get you started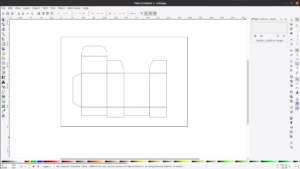 You want to CNC a box? There is an Inkscape plugin that gives you boxmaking superpowers. If creating a fingerjoint box with two clicks isn't impressive enough – how about one for
the laser with round corners?
You want to send your designs to a vinyl cutter? Inkscape has the interface already integrated.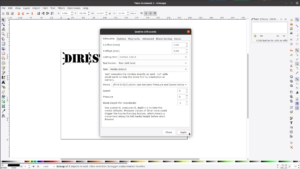 The open source and the maker community are so close to one another that you can even run CNC programs for an egg-painting robot from within Inkscape.
To me it's awesome that so many similar-minded people share solutions that make my making easier and more creative.
Pricing and money
Illustrator is only 20 bucks a month. This would only correspond to a spool of filament.
However if you use free software and put this money aside, after one year you could buy a cheap 3d printer. After 2 years a Chinese Laser cutter, after 4 years a X-Carve or Shapeoko and if you work for 40 years with free software this would give you a decent Avid CNC.
But from my point of view the key argument for free software is not money but approachability.
Illustrator for example is not only expensive in its subscription but also regarding the required hardware.
Some people might not be willing or able for this kind of commitment.
Inkscape on the other hand is free, runs on old hardware and has a very low barrier to entry for people to get creative and discover their interest in design with a limited commitment
in the beginning.
Free Software Culture
Last but not least developers of software are also makers. I feel much better supporting individuals that are passionate about making and sharing software than being dependent large corporate. Especially when this dependency is one-sided and I can't do much about cost increases or discontinuation of software.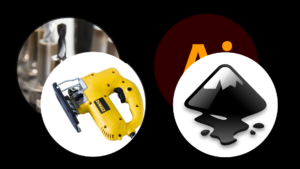 I don't want you to change the software tools you are using. But you are doing a great job in showing your audience alternative ways to create projects with a jigsaw instead of a CNC.
If you would great if you could acknowledge and mention free software alternatives in the same way. Not only your viewers would benefit but also developers would get some well deserved recognition for their work.